Wide format scanning becomes affordable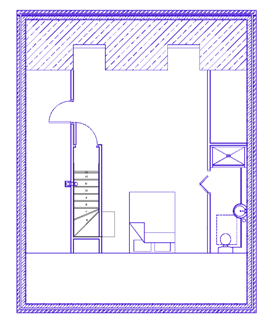 Wide format scanning is a service beneficial for those who work in the building, engineering, utility, or city planning industries; as you've most likely had to draw up a fair share of A2, A1 and A0 plans and drawings.
 This work is crucial to their respective professions and need to be stored and backed up for future use. What usually happens is these plans and drawings end up decaying over time and are difficult to organise in physical storage.  Unfortunately, when businesses (which are often small) try to have these documents digitized, they are quoted thousands of dollars with the price of scanning per plan being $8 for an A0 drawing.
So how can we help you?
We at Data Binder are working on a process to get your wide format plans and drawings digitized for less. 
Talk to us about getting your project started, please see below a list of the benefits of having your plans/drawings scanned on our wide format scanners.
·         Reduce your storage costs, reduce clutter and save office space
·         Ensure the safety and longevity of your documents
·         Having access to digital documents anytime, anywhere, in the office or on site.
·         Search for specific documents with ease as the files are indexed/searchable
How the process works?
Wide format drawings and plans are too wide for regular document scanners, so we have purchased wide format scanners capable of scanning up to A0 width and even greater length. The plans are unfolded or unrolled and are fed through the camera where the image is slowly built digitally at a high-resolution.
The scanning process is lengthy due to the level of detail and information on the sheet, the result however is a high-resolution perfect scan of the original that can stored and kept in a perfect output forever.  The original document is undamaged.
Large format documents are typically scanned in color or greyscale at 300-600 DPI and saved as TIFF. Then the images undergo some auto-adjustments to improve the contrast and color. We then export the files and convert to searchable pdf.
 After that, the files are indexed by specific fields of information so that they can be searched for and retrieved within a hard drive/database/the cloud.
The documents are then returned to you or shredded upon request.
You can then enjoy the many benefits that come with joining the digital age.
You can start with 1 pile or 10 or all of them. 
We work at the pace you set according to your needs and budget and the cost to you is a tax deduction to your business and an investment on your future,
Contact us to discuss you project, we would love to hear from you.
DB
Please reload
I'm busy working on my blog posts. Watch this space!
Please reload
I'm busy working on my blog posts. Watch this space!
Please reload